Export Sales & Marketing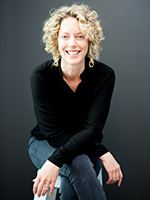 Liz has more than 20 years' experience in export marketing roles, 12 years specifically within the wine industry. She owned and operated her own successful wine export businesses over an 8 year period; initially exporting a dedicated Western Australian portfolio of producer labels to Japan and the USA, and later teaming with a large USA based importer/distributor to export a more diverse portfolio of wines (from Australia and NZ) to 20+ states across the USA.
She later settled in the Margaret River wine region, initially working for Stella Bella Wines as Export Sales & Marketing Manager, then moved to Flametree Wines early in 2015. These roles have seen her establish new distributors/buyers and channels of distribution across multiple markets.
A passionate advocate for Margaret River wines, Liz also sits on the Board of the Margaret River Wine Association and delivers sessional lectures for Curtin University (Margaret River Education Campus) in the field of Wine Marketing.