Jurie DuPlessis
Financial Controller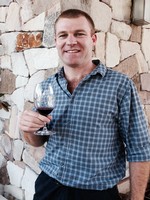 Jurie's career in the wine industry began between the mountains of the Western Cape in South Africa. He completed a Bachelor in Viticulture and Oenology from the University of Stellenbosch which enabled him to work as both a viticulturist and wine maker.
He completed vintages in South Africa, Germany and Australia before deciding to become more involved in the economics of the wine industry. Post graduate studies in management and accounting allowed him to fulfil every winemaker's dream and make the transition from winemaker to accountant.
He is passionate not only about exceptional wines, but also the ability of these wines to reward those that put so much effort into them both when making and enjoying them.