Summer Whites 2020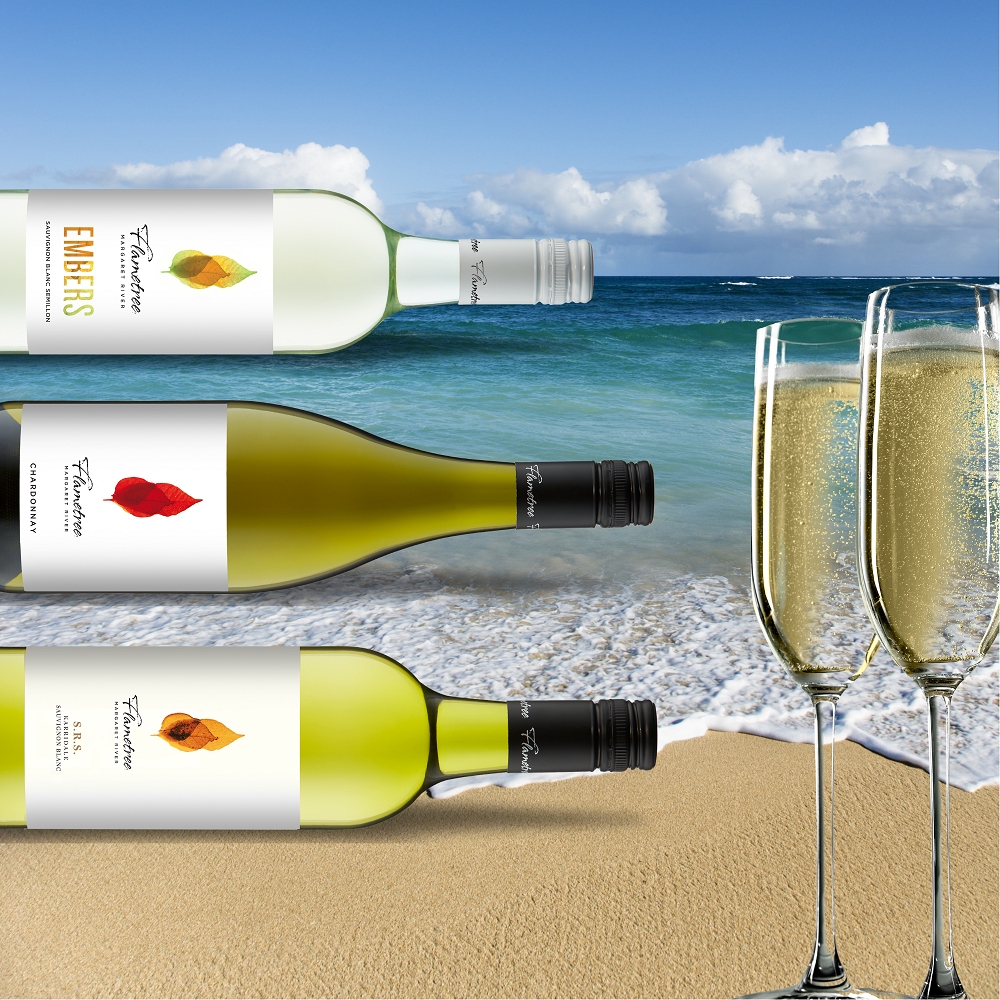 Whether its a day at the beach, a backyard BBQ, a special dinner or a festive celebration, these four wines are your go-to choices as they are fantatsic crowd-pleasers and the perfect summer drops to keep in your fridge.

Our Non-vintage Bruv is a party-popper for sure! These beautiful bubbles bring a joyful spirit to any occassion.
The 2020 Embers SBS is a great pair for seafood; fresh, vibrant and crisp.
When its comes to your next dinner party, you cant go wrong with the Flametree 2018 Chardonnay, it goes so well with a range of dishes and is the classic Margaret River favourite.
If you'd like to treat yourself or give a gorgeous gift to a friend or family member - the 2020 SRS Karridale Sauvignon blanc is your preferred pick.
All great wines to enjoy this summer!