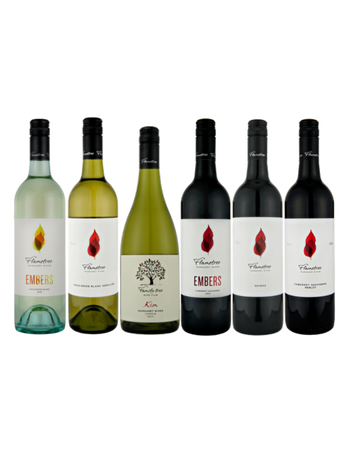 The Wateryard - Seasonal Six Pack
Flametree Wines is proud to announce their partnership with The Wateryard.
The Wateryard is a young social enterprise, established in 2017 to support both individuals and enterprises fostering innovation in clean water for remote Australians.
Their focus is on public health strategies that improve facial cleanliness and environmental factors contributing to third world diseases, such as Trachoma in Australia.
To celebrate this exciting new collaboration we are releasing 30 Seasonal Six Packs. The packs will sell at $135, which is a 10% discount, with Flametree Wines also donating $25 from each pack sold back to The Wateryard!
The Wateryard Seasonal Six Pack includes:
Flametree Cabernet Sauvignon Merlot 2015
Flametree Margaret River Shiraz 2016
Flametree Sauvignon Blanc Semillon 2017
Family tree 'Kim' Chenin 2017
Flametree Embers Sauvignon Blanc 2016
Flametree Embers Cabernet Sauvignon 2016